Aadhar, Pan, Life Certificate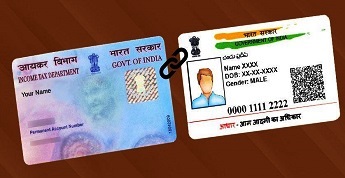 ON LINE APPLY FOR PAN CARD: E-AADHAR CARD AND DOWNLOAD AADHAR.
NOTE : You can get the Pan Card Number in Just 24 Hrs Provided Your Aadhar Card is Linked with Your Mobile Number.
PAN CARD SERVICES:
Visit to Our Office :
1. GET NEW PAN CARD APPLIED (ONLY AADHAR CARD WITH LINKED MOBILE IS REQUIRED).
2. RE-ISSUE OF PAN CARD.
3. GET RE-PRINT OF PAN CARD.

4. LOST/DAMAGED PAN CARD APPLY.

5. CHANGE OF NAME AND DATE OF BIRTH ON PAN CARD.

6. PVC PRINT OF PAN CARD.

7. CHANGE OF PHOTO ON PAN CARD.
Call Us at 9015-698-698, 9015-354-354
Disclaimer : We Will Only Help in Preparing the Documents and Will Never Promise for Issue of Pan Card as it will be the sole discretion of NSDL/INCOME TAX DEPTT. to Issue or Reprint of PAN CARD.
AADHAR CARD SERVICES:
1. DOWN LOAD E-AADHAR CARD
2. LINK NEW MOBILE NUMBER WITH AADHAR CARD
3. CHANGES IN AADHAR CARD
4. PVC PRINT OF AADHAR CARD
5. BIO-METRICS UPADATE IN AADHAR CARD
6. GET AADHAR CARD WITH FINGER PRINT.
Fees With Service Charges :
NEW PANCARD : Rs 300
RE-PRINT OF PAN CARD : Rs 300
PVC PRINT OF PAN CARD AND AADHAR CARD: Rs 100
LIFE CERTIFICATE (JEEVAN PRAMAAN)
You can get the Life Certificate (Jeevan Pramaan Patra) Issued from Khanna Associates (Regd.) for the Pensioners.
Please bring the following Documents while getting the Life Certificate.
1. Pension Pay Order No. (PPO)
2. Aadhar Card
3. Bank Passbook or Account Details in which the Pension is disbused.
4. Disbursing Agency Name like Defence, State Govt etc
5. Mobile Number Registered with Aadhar.
Note : Service Charge is Applicable.
Home Service is also Available at Extra Charges.
NOTE : IRIS FACILITIY IS ALSO AVAILABLE.
Contact Number:
Call Us at : 9015-354-354, 9015-698-698